Hello, I'm Dawn George and I'm a Certified Professional Organizer serving the greater Philadelphia area, including Chester, Montgomery, and Delaware counties. For everyone that has ever thought, I wish I were more organized or if only I had help tackling this project, you're in the right place. I hope that you take a moment to explore my site to learn about me, and my services, and then let me know how I can help.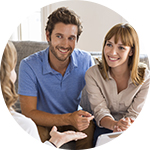 1. Initial Consultation
This is a 1-2 hour meeting where Dawn will tour your space, discuss your goals for the project and give you personalized advice and tips on how to achieve the results you desire.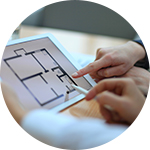 2. Develop Plan
A customized plan is created with your goals and budget in mind.  Floor plans are generated, storage solutions are researched, and all the details are put in place so your dream can become a reality.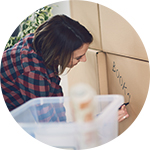 3. Implement
Dawn and her team will implement the plan and work with you to make decisions on what to keep and what to let go of.  We will determine the best location and way to contain your items so you can easily store and retrieve your belongings.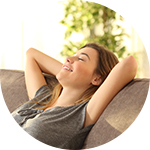 4. Maintain and Refine
Once your space is organized and everything has a home, we will help you to refine and maintain your space so it looks as good in a year as it does the day we leave.
"Dawn has changed my life! She helped me make a home for all my stuff when I was completely overwhelmed! She is such a pleasure to have around while doing it." – Sari L.
Create a space that works for you.